Show Info
Presented By First Fleet Concerts
Houndmouth
Buffalo Nichols
DOORS: 6:30 PM // SHOW: 7:30 PM
Here are some safety precautions we are / have been practicing at Wooly's which has been providing a safe environment for our fans at Wooly's:
Masks are required when attending a show. If you forget your mask, you can purchase one for $1 at the door.
We will be disinfecting surface areas regularly & washing hands regularly.
Our employees will be in PPE (Gloves, Masks)
Hand sanitizer stations will be located throughout the venue and in restrooms.
If you are not feeling well, please do not attend!
Please message us with any questions or concerns at info@woolysdm.com.
Thank you for keeping our staff, performers, and patrons safe!
About Houndmouth
In late 2011, Matt Myers, Zak Appleby and Shane Cody started playing music together in a historic home in New Albany, Indiana dubbed "The Green House." Its rooms were adorned with relics from times past, so it was no surprise tha tsongs such as "Penitentiary" bounced off the walls. Nostalgic songs from their first album seemed to serve as a welcome escape for listeners from the relentless demands of the digital age. But if you asked any of the guys, they were 'just having fun.'
Houndmouth signed with legendary indie label Rough Trade Records in 2012. "From The Hills Below The City" landed them on several world-famous platforms such as fellow lovable Hoosier, David Letterman's stage. When vocalist, guitarist, and songwriter Matt Myers first spoke with big-name producer Dave Cobb prior to working together on their sophomore LP "Little Neon Limelight", the two laughingly agreed to "not make another fucking boring Americana record." A natural sounding album captured in a familiar fashion came together, except this time with a #1 adult alternative radio single in "Sedona." "I never once thought of us as an Americana band, but someof us had Southern accents," he laughs. Cue "Golden Age", the third album featuring some of the band's most innovated and experimental songs yet.
Houndmouth finds themselves recording and also touring their upcoming untitled fourth album expected to release in 2020. From their humble start, genre-defining hits, and experiementation, Houndmouth has and continues to make their impact felt with their unique take on storytelling through music.
Buffalo Nichols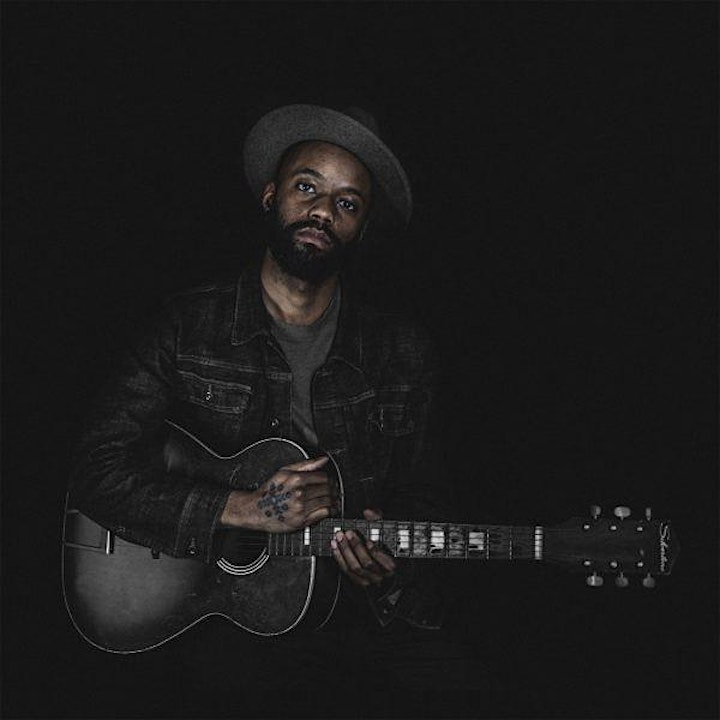 For all the moonlighting he's done in other genres over the years, Carl Nichols always comes back to the blues. At various points in his career Nichols has played gospel (despite being an atheist), West African music (despite being born and raised in Milwaukee) and, as one half of the acclaimed folk duo Nickel & Rose, Americana (despite having some deep reservations about that genre's long history of appropriating black music without always welcoming black musicians). None of those gigs, however, extinguished his desire to play the kind of traditional, acoustic blues he grew up admiring.

Maybe on some level he's pathologically drawn to spaces where he's an outsider. As a twentysomething black musician, Nichols is all too aware that the modern blues scene doesn't look much like him, but he never outgrew his childhood love of the music. "It seemed cool to me when I was young," he says. "You'd just hear people like Lightnin' Hopkins or R.L. Burnside, and they just seemed cool. That's why anybody gets into music, because it speaks to them."

And it continues to speak to him, so much so that he's tabled Nickel & Rose just as the duo was establishing itself as a major folk festival draw to pursue his dream of returning the blues to its songwriter roots. "I think a lot of what's been lost in the blues since the early '60s is the black experience, so I try to sing about that," Nichols says. "I can't escape racial realities, but I'm also aware that my audience is different than me, so the way they receive my message is different. I have this nostalgia for an era where blues musicians sang about their experiences to their own people, but that audience isn't there now."

It's a challenge, he admits, but there's power in crossing racial and generational divides. And on a personal level, he sees Buffalo Nichols as a form of justice for the music he's always loved. "I want to redeem the blues after all the experiences I went through when I was younger," he explains. "When I first started getting into the blues, my mom would take me to blues shows, and inevitably there'd be some old white guy there who would try to take me under his wing and explain 'the rules' of the blues to me. It chased me away.

"I always related to the blues," Nichols concludes. "I grew up in abject poverty. I experienced racism. And when I would sit down with a blues record, I could hear that in the songs. Now I want to be that person that I never got to see on stage."

Venue Information:
Wooly's
504 E Locust St
Des Moines, IA, 50309