Show Info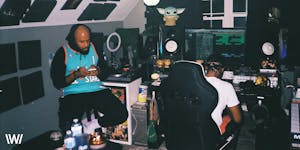 Deadstock & Friends will be performing at Wooly's on Saturday, January 23rd, 2021.
Here are some safety precautions we are / have been practicing at Wooly's which has been providing a safe environment for our fans at Wooly's:
Masks are required when attending a show. If you forget your mask, you can purchase one for $1 at the door.
We will be disinfecting surface areas regularly & washing hands regularly.
Our employees will be in PPE (Gloves, Masks)
Hand sanitizer stations will be located throughout the venue and in restrooms.
If you are not feeling well, please do not attend!
Please message us with any questions or concerns at info@woolysdm.com.
Thank you for keeping our staff, performers, and patrons safe!
About 1810 - The Celebration
Performances by: B.WELL - Teller Bank$ - Johnny Marz - Apollo Spacey - Flylife - 64 - Vin - Ace - Uno - H The Prodigy - SB - Bagz Marley - Juliano Dock - Pyko Da Syko - Chill Mac - Ashymeat - Vonny Hendrix - Spenny - & more...
A celebration of the city coming together. October 23 - October 25 the Deadstock Ent family opened up their home to some of the dopest creatives in the city of Des Moines. We dedicated 72 hours to pure creation. Whatever was made during that weekend would be put together as a compilation project to celebrate the talent that lives within in 515.

All production, writing, instrumentation and lyrics was laid within that time frame. After deciphering through 30-40 songs, we decided on 15 songs that showcase the well rounded sound of our city.

We thought it was only right to debut the project with a celebration. This WILL NOT be a typical show, this will be a house party. Come to enjoy yourself and keep ANY/ALL negative energy away from the event. Exclusive merchandise with limited quantities will be on sale. Artwork from talented individuals will be on display & also for sale.

Venue Information:
Wooly's
504 East Locust Street

Des Moines, IA, 50309