Show Info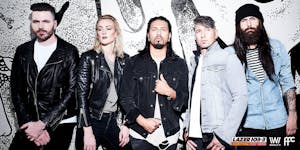 Presented By First Fleet Concerts
Pop Evil - The Versatile Tour
BRKN Love, JunkBunny, Like Machines
$19.00 - $22.00
Postponed
DOORS: 6:00 PM // SHOW: 7:00 PM
Here are some safety precautions we are / have been practicing at Wooly's which has been providing a safe environment for our fans at Wooly's:

Masks are required when attending a show. If you forget your mask, you can purchase one for $1 at the door.
We will be disinfecting surface areas regularly & washing hands regularly.
Our employees will be in PPE (Gloves, Masks)
Hand sanitizer stations will be located throughout the venue and in restrooms.
If you are not feeling well, please do not attend!
Please message us with any questions or concerns at info@woolysdm.com.

Thank you for keeping our staff, performers, and patrons safe!
Pop Evil
Leigh Kakaty –vocals
Dave Grahs –rhythm guitar, backing vocals
Nick Fuelling –lead guitar, backing vocals
Matt DiRito –bass, backing vocals
Hayley Cramer –drums
When North Muskegon, Michigan native Leigh Kakatyformed Pop Evil, he chose the band's name for a reason. He loved hard rock songs with good melodies but he also dug loud, crunchy guitars and propulsive metal rhythms. For Kakaty, it's a natural duality that came from growing up in the Great Lakes and it eventually became the raison d'etre of his band.
"It's just a natural part of who I am,"Kakaty says. "When I was growing up we'd roll out to the beach on the weekdays with an acoustic guitar and everyone would kick it. And on the weekends, we'd turn up the amps and, boom, everyone would try to break windows. It was all about the heaviness. And I needed both of those elements –the melodic and the metallic."
Five albums into Pop Evil's career, combining strong hooks with knockout punches is more importantthan ever. Pop Evil is set to release new music this springthat showcases not only their growth, but their versatility as a band.Pop Evil's upcoming music showcases Kakaty and his bandmates –rhythm guitarist Dave Grahs, lead guitarist Nick Fuelling, bassist Matt DiRito and drummer Hayley Cramer –at their most inspiring.
BRKN Love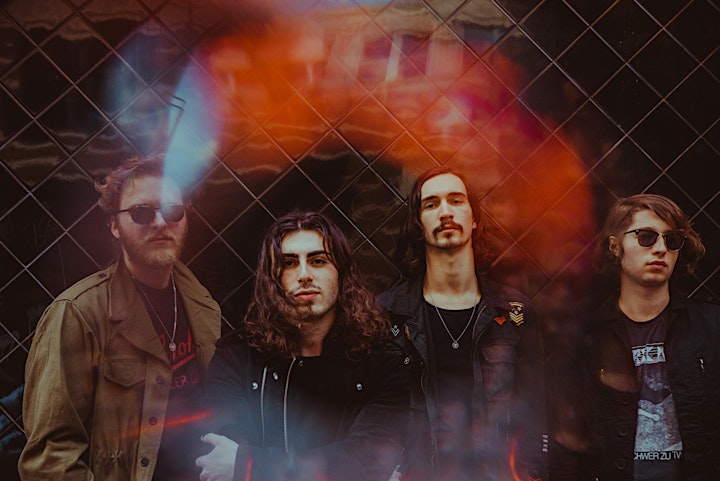 Lines still stretch around the block at clubs, warehouses, and theaters on a nightly basis worldwide. Amplifiers still blare out of suburban garages everywhere. Guitars, drums, and bass still translate the emotion and energy of a generation better than anything. No matter what prevailing opinion may be, rock music still maintains its foothold just behind the pop culture curtain—as if in the wings waiting to return.
BRKN LOVE carry on this tradition, while evolving it. Toronto singer and guitarist Justin Benlolo envisions a fresh future for the genre on the band's 2019 full-length debut for Spinefarm Records produced by Joel Hamilton [Highly Suspect, Pretty Lights].
"When I first thought about starting a band, it needed all of the elements of rock 'n' roll that I respond to—big guitars, big drums, and big vocals," he explains. "I didn't want it to be too complex. It had to be something everybody could digest in a short and sweet format. It's alternative, but it's also heavy. I try to get right to the point. There are so many of these kids still showing up to shows and moshing to real rock music. That's refreshing. There's still a place for something authentic. That's what I want to provide."
Born and raised in Canada, Justin cut his teeth by obsessing over the likes of Soundgarden and Led Zeppelin in his youth, while learning how to write music. With the advent of bands such as Royal Blood and Highly Suspect, he recognized the potential for a "different kind of band—that's not too macho and slick, but edgy enough for the punks." Justin started tracking demos for BRKN LOVE and shortly after determined that Joel Hamilton was the perfect producer. Joel responded to the tracks by inviting him to Brooklyn to record at Studio G. Together, they cut the 13 tracks that would comprise the album as the band landed a deal with Spinefarm Records after a New York showcase.
Recorded live to tape in the studio, the sound preserves "a raw, real, and alive" feeling in the riffing tempered by "relatable and emotional lyrics."
Now, the first single "Shot Down" hinges on thick guitars before Justin's howling takes hold. It seesaws between dirty blues verses and a skyscraping refrain as he chants, "Landslide, shaking the crowd…Shot down in the bottom of a valley!"
Written at the infamous Mate's Studio in North Hollywood, CA, it captures all of the seedy, glorious grit of the San Fernando Valley.
"It's got a lot of sexual innuendos," he goes on. "On the contrary, it can be interpreted as a massive disaster song. There's a landslide shaking the ground, and we're in the middle of the valley. The world's ending as we're playing away. You could also interpret as about a girl."
The airy harmonies and syncopated riffs of "I Can't Lie" take dead aim at West Coast fakery and "friends who stabbed me in the back for no reason" with a hypnotic and heartfelt chorus. Everything culminates on "In Your Hands," which slides from a clean intro towards a wall of fuzz and his most impressive vocal performance. The latter serves as "an ode to life that we're going to ride the universe's wave without worrying."
In the end, BRKN LOVE represent a new era for rock music that's as powerful as it is emotional.
"The name represents who I am," Justin leaves off. "You can honestly be a hopeless romantic and play tough music. Most of the lyrics deal with love and loss. That's the vibe. You can share your feelings and still rock your face off at the end of the day. It's what I'm going to do."
JunkBunny
Like Machines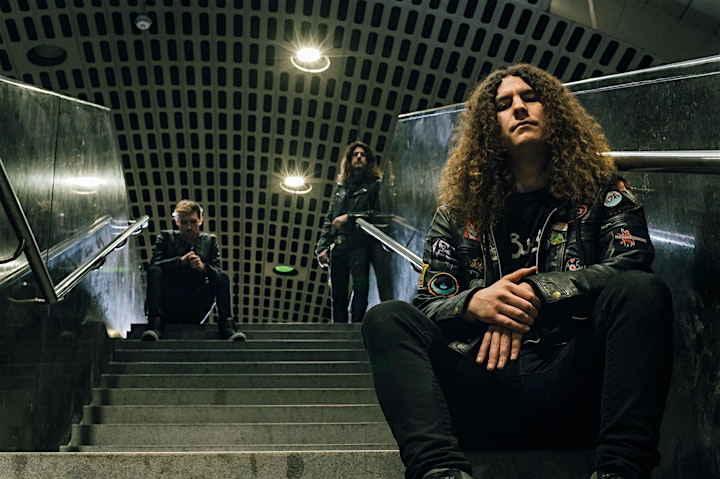 Venue Information:
Wooly's
504 E Locust St
Des Moines, IA, 50309